Executive Summary
This article explains how to search for articles on the site.
Introduction
There are several different ways to search for articles on the site. You should try each one at least once to see which you prefer and which makes the most sense to you.
Search Method #1:

Searching Using the Tile Insert

You can search through the box for those who don't know by using the filter. Just select Filtered by Article Title Keyword. This will reduce the total number of tiles/articles returned to just thost that include the keyword in the article title.

See the screenshot below.

This is a fast way to get to what you want to read. 
Search Method #2:

Searching Through Using the Listing Using Browser Search Functionality

The second way is using browser search functionality for the list.

Just scroll down the page to see the articles — or use the following command to search for the term you want in the list.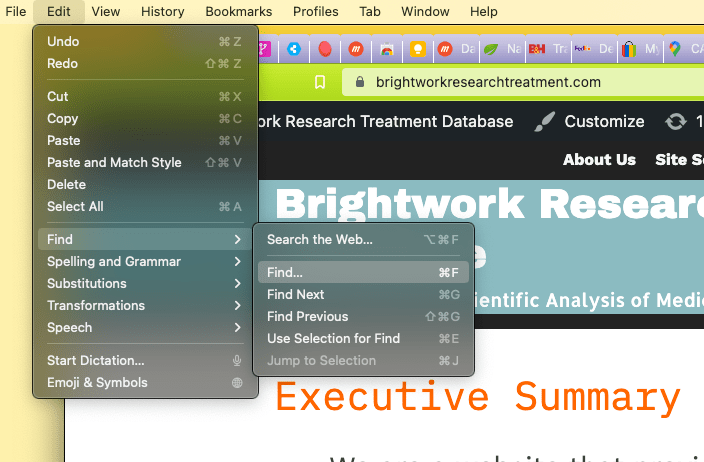 Off the menu of your browser, select Edit -> Find -> Find.
Then the Find box will open at the top of the screen. You can then search through the website using this. The following screenshot shows how this works.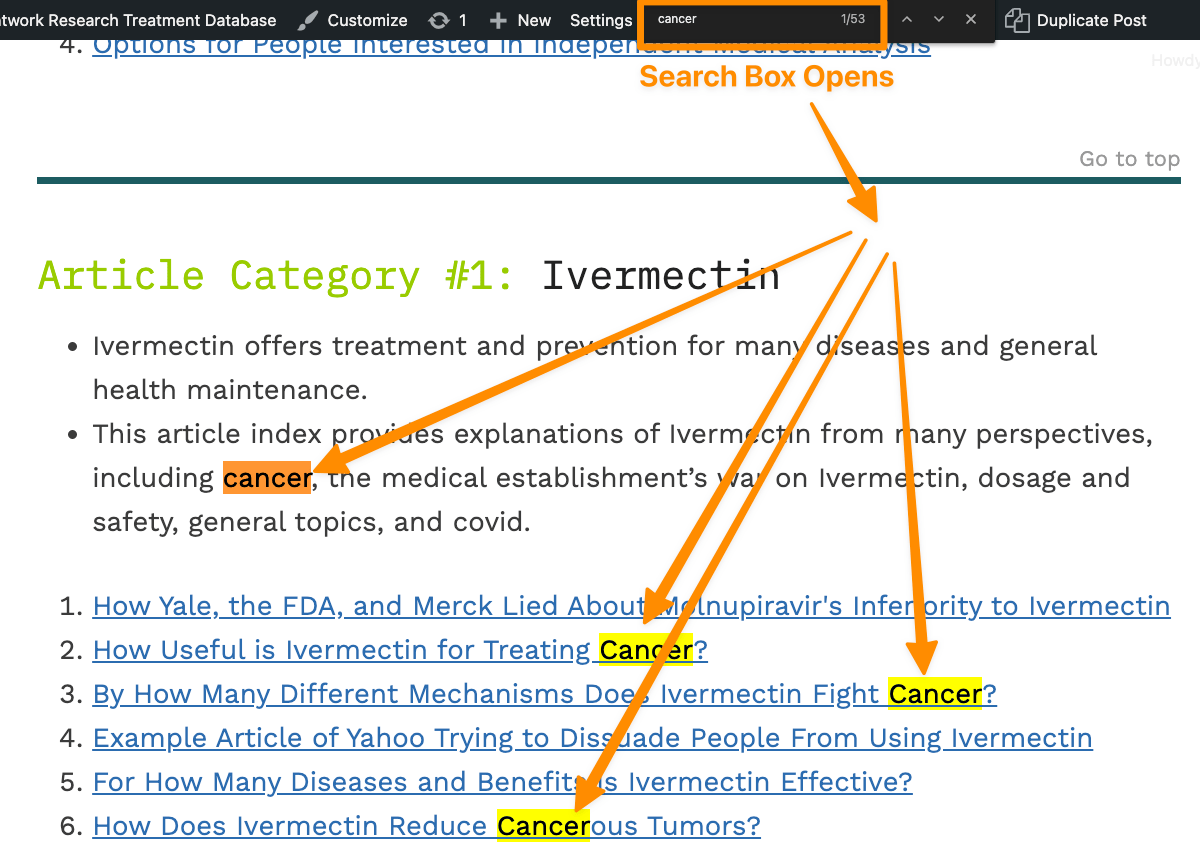 Here, the browser search box opens at the top of the page. As soon as the term is entered in the search box, all the places on the page that have that term are immediately highlighted in yellow. 
Its also a good idea to bookmark the Article Index.
You can also search the site from the computer's button in the upper right-hand corner.
Search Method #3:

Searching Through Using the Listing Using Browser Search Functionality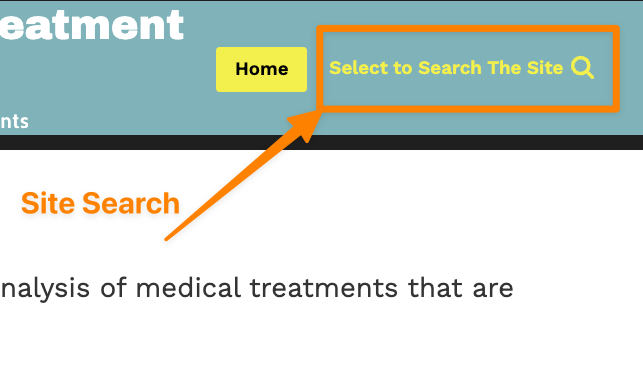 Searching the Site on Mobile
Using a phone or tablet, select the menu icon (the three lines) in the upper right corner and then the button "Select to Search the Site"
Coming Back to the Site
Once you leave the site, you will want to access the site again. If you use the Article Category Index article, the cookie in the browser will remember you, and you won't have to sign in again. You will have to repeat the previous process using another browser or device.
If You Have Problems
If you have any problem, just contact us.
Contact us with the chat widget in the lower right-hand corner if you have any questions or comments.
How to Subscribe
If you are not yet a subscriber, here is how to subscribe to this website. Select the button below.